Los Angeles-based multiple Grammy-nominated Ghian Wright has been recording and mixing the biggest names in Rock Pop, R&B, and Hip Hop for over 18 years.
Ghian has worked on projects for: Paul McCartney, Foo Fighters, Oasis, Nine Inch Nails, Selena Gomez, Janet Jackson, Jack White, Colbie Caillat, Chris Cornell, Duran Duran, Jane's Addiction, Robbie Robertson, Boyz II Men, Michael Bublé, Chris Martin, John Legend, John Mayer, Ringo Starr, Ozzy Osbourne, Usher, Blade Runner 2049, Walk The Line, Across The Universe, Amazon, Netflix, HBO, Disney and many, many more.
He has produced and mixed 100s of albums and singles for independent artists and currently mixes out of his own studio in Beverly Hills, CA, with an impressive combination of modern digital and vintage analog gear. He also has access to insider rates at the world-famous Village Studios for tracking needs.
Whether you need a larger-than-life mix, top-notch mastering, or production for your music, Ghian is here to stoke you.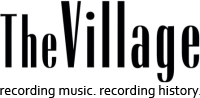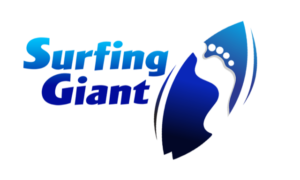 "I really like his style"
"Absolute Genius. He nailed my clients masters and he did it great time. The product is impeccable and we will be utilising his skillset again in the very near future. At twice the price it would be a bargain."
"He added a glorious layer of life and magic to my unmastered songs. He was somehow able to figure out exactly what I was going for even when I wasn't able to express it well. Mastering is an art. I highly recommend Ghian!"
"The guy's a beast, and definitely sauces up your mixes!!"
"Ghian's first mix was already like 90% there and with just minor tweaks over two revisions we got it to exactly what I was hearing in my head. I feel so happy to have finally found a guy who can mix rock'n'roll!
"If you want top tier mixing and mastering, Ghian is the right guy for you! He's super helpful with offering advice and also listening to the artist to find the right balance. Not to mention he's extremely fast and efficient with the whole process. Currently planning on working with him for the long run!"
"Ghian is incredible. He promised a fantastic mix and that's exactly what we got. Super fast turnaround, great communication, very friendly and simply great to work with. Highly recommended. Thank you, Ghian!"
"Ghian is such a fantastic guy to work with. He is so professional and the mix sounds so amazing after he has put his magic fingers on my songs. I can´t wait until next time."
"Ghian Wright is an absolute musical genius and maverick producer. His musical instinct and sharp awareness helped catapult my songs into the stratosphere. He is a thorough gentleman, fun, cool and is a natural born communicator which allows for magic and innovative creativity to flow into the every song."
"Ghian is a master mixer who can find the sweet spot on the most difficult and complicated of tunes. He works quickly and efficiently, and brings a very detailed sensibility to his work, and on top of that he's very easy to work with."
"Ghian is a master mixer and so easy to work with! All feedback is taken onboard and the results better than I initially envisioned. I would highly recommend working with him!!!"
"I 100% enjoyed working with Ghian. Amazing work and very professional. Can't wait to work on the next song! So impressed with the outcome! Recommend!"
"Ghian mixed our songs perfectly. He is so friendly and helped us a lot. He has an incredible feeling of how the songs should sound. If you are thinking of hiring Ghian, you won't regret it, he will take your songs like ours to an astounding new level. He is a genius!"
"Just downright incredible. Ghian will make your track sound exactly as you want it, whilst adding that extra something that will turn it into an absolute anthem. If you want your song to be taken up to a world class standard then look no further. Contact Ghian, you won't regret it!"
"5 stars isn't enough!! Ghian is topnotch recording engineer on all levels. He got great tones fast, was awesome at guiding the musicains and getting the takes we need. He was 100 percent invested in the project. He brought great energy and insight to the recording session. I most definitely will be working with him again."
"Ghian is a musical magician. I looked for someone to get that specific sound I had in my had into a recording and out of the speakers during mix and master stage. Ghian was the first one to do exactly that. He also added little things to the song that just made it even more beautiful and fitting. Perfect result, straight to the point communication and fair conditions. I can fully recommend Ghian and his work and just booked a full album follow-up production with him! Thanks Ghian!"